Date/Time
Date(s) - 05/28/2020 - 06/26/2020
12:00 am
Location
Bowen Arts Center
Categories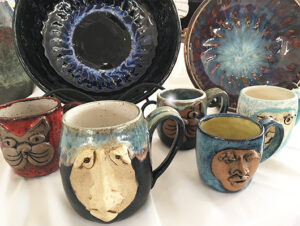 Talented artists from all over North Georgia decorate the historic Bowen from May 26 to June 26, 2020. Over 600+ pieces are featured.Don't miss this incredible 2D & 3D art show which features the Georgia Clay Council and Spruill Art Center in a huge display of talent and hard work. Over 25 artists exhibit their creative discipline in each unique work of art.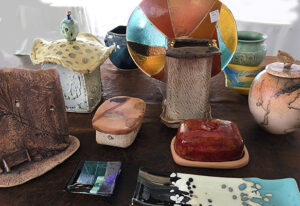 Hundreds of handmade pieces, every one unique. And don't forget to join in the fun by becoming a member of the Georgia Clay Council in Canton or joining the classes at Spruill Center for the Arts.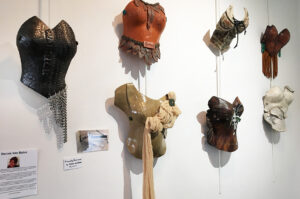 Thirteen member artists joined us from the Georgia Clay Council. See the amazing breast plates collection by Denise Van Balen. Also on display are sculpturists Robin bird Smith, Janet Smith, Luce (clay) & Dominicus Van Asten (wood), Phoebe Maze & Julie Nunn.  For functional form and home design, we have works by Lynn Gron, Fred & Laura Ellis, Raye Tobin, Triny Cline, Mike Sherrer, Linda Zlotnick, Sheryl Holstein, Ann Wallin & Dan & Mary DeFoor.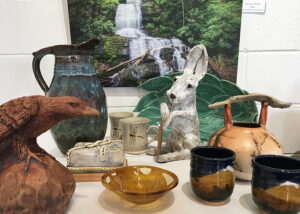 Spruill Center for the Arts features Instructor Kelly Thames with students Silvia B. Leyva, Lisa Schnellinger (who has brought us Charlie Holden's items too), Kitty Jones, Adelie H. Shepherd, Renee Karchmer, Susan Roseman & Beth Saxe.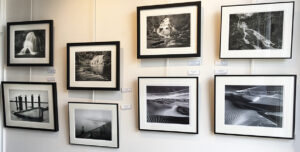 On the walls are photographic works by Dahlonega's Jack Anthony. He had framed prints in color and black & white and canvas prints for sale which range from Florida to Arizona to Canada and back to Georgia. Brian Osgood's works are also featured in our lower gallery. His March opening was well received by the community of friends and followers.