We say a special thank you to all of our sponsors and supporters. We would not be here without you!
---
Our Diamond Sponsor: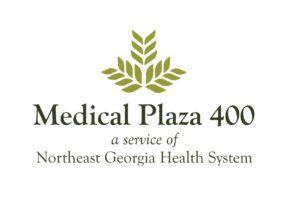 ---
Our Platinum Sponsors:

---
Our Gold Sponsors:
Bowen Center for the Arts
Carla Boutin State Farm Insurance
Sam and Jan Connell
Georgia Musicale Group
Warren and Nancy King
Mckenzie and Company, LLC
Serenity Medical Health and Beauty Spa
Thomas Salon and Spa
Dawson Fine Wines and Spirits
---
Our Silver Sponsors: 
All Animals Veterinary Hospital
Frank and  Mary Bob Fox
Spectacular Boutique
Stewart, Melvin and Frost, Llc
The Wells Team, Kellar Williams Realty Community Partners
---
Our Bronze Sponsors:
Atlanta Motorsports Park
Breast Care Specialist, LLC
Dawsonville Distinctive Dentistry
Dawson Vision Center
Friends of Dawson County Humane Society Humane Society
Outside the Lines Art Studio
---
Our Individual Sponsors:
Ann Alexander
Kim Banta
Robert and Barbara Cargill
Don and Margaret Cargill
Christopher and Robin Correnti
Marv and Kyle Englert
Vin Filosi
Judith Ford
Robert and Patricia Mc Donald
Sean and Susan McDowell
Nancy and Dick McNeill
Marilyn D. Padinski
John Farren and Grace Privette Farren
William and Jackie Somerville
Jon and Sally Steiner
Lisa Studebaker in Memory of Terry Studebaker
Jeanne Tompkins
Don and Barbara Vermillion
---
Thank you to all of our Artful Cork Sponsors!
Artful Cork – Corporate Sponsors:
A Touch of Hope
The Blue Barn
Chestatee Golf Club
Chocolate Moose
Dawsonville Moonshine Distillery
Etowah Valley Sporting Clays
Frogtown Cellars
Kaya Vineyards
Maria Hill, Independent Wine Consultant
Rachel Remington Design
Senor Fiesta
Signature Nails
Spectacular Boutique
Wolf Vineyards
Yonah Mountain Vineyards
Artful Cork – Individual Sponsors:
Carla Boutin
Robin & Christopher Correnti
Allie Dean
Stacey Ducker
Barb Dumont
Vin Filosi
Jennifer Gray
Ginny Greenwood
Jeff & D'Anna Hardesty
Shirley Hawkins
Warren & Nancy King
Sean & Susan McDowell
Andrea McKenzie
Kathy Pate
Pepper Pettit
Melody Scott
Jon & Sally Steiner
Jeanne Tompkins
Jane & David Wilson