Date/Time
Date(s) - 10/21/2023
10:30 am - 2:00 pm
Location
Bowen Arts Center
Categories
Reserve your spot for the Bowen Center for the Arts Witches' Tea on Saturday, October 21st! Witches, Warlocks & Wizards invited!
Wear your favorite garb and fly on over
to be amongst the ghoulish frenzy of fun fiends starting at
11:00am -doors open at 10:30am.
Be sure to bring your witchy friends, terribly nice wizard, or wonderful warlock, and crunch your way through a delightful brunch of skrinky treats and smoking good refreshments. Take a chance on games and prizes, while you mingle with hoards of menacing mentors munching minions. Best costume judging begins the moment you enter.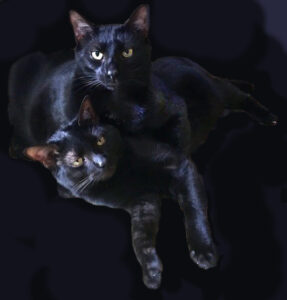 RULES as posted: Brooms outside please • Wear Hats inside • No spells before 2:00pm • ENJOY!
The cost is $30.00 per person or thing. To reserve, simply pay online below via PayPal or call 706.216.2787 to pay via credit card over phone or send your check to PO BOX 849, Dawsonville, GA 30534. If purchasing for guests, please email names of your guests to director@bowenarts.org so we can add them to our LIST at the front door.
We have a safe and wide open gallery. Please feel free to wear masks.
For more information, please contact us at 706.216.2787.
SHOWN on left are Jackie Somerville/head witch, and little Bowen Witches.

Bookings