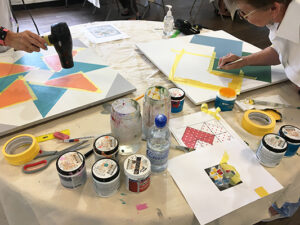 Saturday, June 5, 2021 was the wonderful class provided by Christine Boggs of Muletown Designs. Students enjoyed painting their brilliantly colored designs all day.
Class started at 10:00am and students were finished beginning around 3:00pm. Different board sizes were represented too. You choose when you register online. All the designs and paints were provided by Christine. She provided cheerful alacrity to everyone's day! It's such a pleasure having a hardworking class that produces extraordinary ART!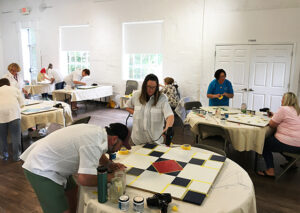 Keep watch for more classes and register online for the next fun and creative day of art!