The Bowen Awards Reception was held November 10 for their North Georgia Juried Show which runs to December 15, 2017. This exhibit features over 80 works by 45 regional artists and photographers from all over Georgia, with almost all works for sale.
This year's Jury panel consisted of artist members of the Bowen Board – Jeanne Tompkins, Fred Pember, Vin Filosi, Dub Anderson, Kathy Pate and Shirley Hawkins.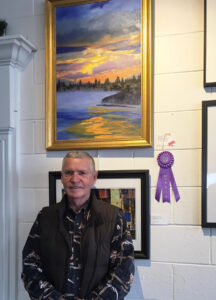 In the Arts awards category, Best of Show went to Ken Selzer of Clarkesville, Merit Award to Fred Dorr of Big Canoe and Honorable Award to Barbara Edwards of Jasper. Honorable Mentions went to Sara Lindkrantz of Big Canoe, Irene Klangos of Suches, Karen Sturm of Jefferson, Brenda Esposito of Suches and Ken Selzer of Clarkesville.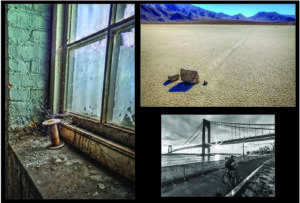 For Photography awards, Best of Show went to David Ferguson of Canton, Merit Award to Jack Anthony of Dahlonega, and Honorable Award to Karen Cannon of Auburn. Honorable Mentions went to Tom Reed of Dawsonville, Jo West of Dawsonville, David Goodspeed of Blue Ridge, Tom Chapman of Lawrenceville and Louisa Finley of Loganville.
The Bowen wishes to thank these participating artists who contributed their time and talent to produce such fine artwork. The Bowen also wishes to thank the army of Bowen Judges who viewed this enormous show, and to thank all those incredible volunteers who made it work.