Map Unavailable
Date/Time
Date(s) - 02/04/2023 - 02/28/2023
10:00 am - 4:00 pm
Categories

A picture can speak 1,000 words, but what if a picture spoke your only words? The goal of Thousand Words Photography Project is to give a voice to people with disabilities through the visual art of photography. Their latest venture are photographs themed PLAY – and the Bowen is now host to this awesome display by ConnectAbility Team Members! Bring friends and family to meet and greet these talented photographers and their team members.
These AMAZING WORKS will be on display until February 28th. Photos are the product of the hard work and talents of these 9 TEAMS:
Team Two Can Play: Michaella Copper, Jonathon, Pam & Randy Gross – Dawsonville
Team Play Everyday: Denise Cowan, Katelyn Martin – Dahlonega
Team Playing in the Rain: Don & Fiona McElliott – Dahlonega
Team RLK Plays: Reagan Powell, Lauren Mallery, Kathleen Artis – Dahlonega, Alpharetta
Team Creative Play: Michelle & Matthew Daniel, Lee Anne Tourigny – Dahlonega
Team Go Play: Cathy Nelson, Garrett Hanks, Stephanie Beaver – Dahlonega
Team Play Station: Amy Rodriguez, Angela & Tyler Wilkins – Dahlonega
Team All Play No Work:Vikki Voorhees-Condrey, Luca Diamante, Jordan Gunn – Dawsonville
Team Jesters at Play: Dotty & Alexis Guffey, Margie Greer – Dahlonega
Team Playful Images: Ben & Velvie Akins, Michael Amos – Cumming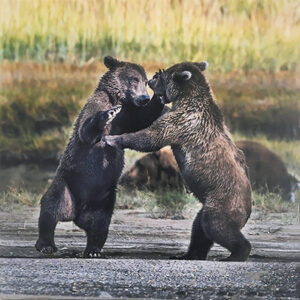 The Bowen brings its support to preview these works which can be later purchased via auction through Thousand Words Gala set for March 17, 2023 from 6-9pm at Blue Mountain Vineyard. ConnectAbility is a non-profit organization that has helped to change the lives of children and adults with special needs, as well as their families and community.
The Bowen Center for the Arts community art center has been active since 2000 and features visual, performing and literary arts. Each year, the Center hosts an ever changing array of museum quality exhibitions, an annual quilt exhibit, juried photo and art exhibits and a variety of educational classes, exhibits, demonstrations from North Georgia hobbiests and artisans. Visitors enjoy original works and social events that provide healthy activities and living.
The Bowen is located just north of Dawsonville Historic Square, at 334 Highway 9N, between Lanier Tech College and Dawson County Junior High School. For more information, feel free to call 706.216.2787 or email us at director@bowenarts.org.
HOURS are Tuesday to Friday 10:00am to 4:00pm and Saturdays Noon to 4:00pm.
Above images is by Team Play Station: Amy Rodriguez, Angela & Tyler Wilkins – Dahlonega and Team Playful Images: Ben & Velvie Akins, Michael Amos – Cumming