Date/Time
Date(s) - 06/02/2023 - 06/23/2023
10:00 am - 4:00 pm
Location
Bowen Arts Center
Categories
Join us for an awesome display of creatures whether furry, scaly, feathered, slithering, creepy, aquatic, and everything in between. This all media exhibit will feature some of the funniest, silliest, coolest looking animal art on the planet. This favorite Bowen show makes art fun.
VISIT from JUNE 2 to 23 and VOTE on your favorite so we can reward these industrious creators of art a wonderful prize.
The Best in Show Prize was awarded by a panel of professional judges,Jack Anthony, Tom Reed and Paul Schiemer. This year's BEST IN SHOW prize went to Harriet Dye for her "Lion and Lioness" which exhibited excellent light and composition of a perfect moment. Bravo to our Honorable Mentions which went to Marla Puziss for The Human Touch photo for interaction, composition and tone • Jean Carnet's Master of Change photo for the stand out grand presentation and perfection and his A Mere Stop Along the Way all in one action shot • Anita Shuffer's Great Horned oil painting for up close detail and Lazurus oil painting with vibrant color and composition • Susan Perry's Struttin' Our Stuff photo with delightful capture •  Morey Gers' Green Anole Shadow and Little Blue Heron Family photos for wonderful composition, color rendition and capturing the moment • Dru Stower's Baby Bunny oil which is small and wonderful to view • Monica Burnette's Red Shouldered Hawk pencil drawing for fine detail, well-proportioned and excellent results • Heather Stancil's Technicolor Peacock book crafting unique art form.
Our 35 participants this year are:
Atlanta: Harriet Dye • Diane Kirkland
Big Canoe: Monica Burnette
Bishop: Janet Rodekohr
Blairsville: Deborah Larsen
Calhoun: Henry Patton
Clermont: Jean Carnet
Cleveland: Jospeh Green
Cumming: Bert Grant • Gary Padgett • Nancy Scarbrough • Kari E. Wiseman
Dahlonega: Joe Bruscia • Jerry Cudworth • Leisa Cudworth • Phyllis Ellis
Dawsonville: Lesa Ahearn • Michelle Wittmer Grabowski • Michael Hamang • Carolyn B. Hayes • Fred Pember • Anita Shuffer • Dru Stowers
Decatur: Judy Cutchins
Fayetteville: Susan Perry
Fort Campbell, KY: Catherine E. Everett
Gainesville: Cynthia C. Todd
Hapeville: Marla Puziss
Hayesville, NC: Denise Phillips
Jasper: Janice Edens • Heather Stancil
Lawrenceville: Michael H Brown
Savannah: Morey Gers
Suwanee: Traci Dickson
Toccoa: Gail Watson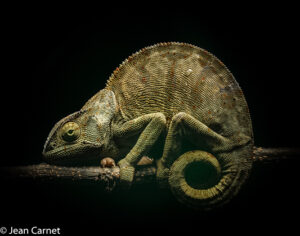 We were glad to help host the Humane Society and parade these homeless little monsters for everyone to see and hopefully, take home forever! Join us in a crusade for adoption, care, neuter and spade control, and conservation for these critters that give us endless affection and joy (they may always look hungry, but they really just want your love!
Art Starts Here. Visit this show Tuesday-Friday 10-4 and Saturday Noon-4pm.
Photos shown by Harriet Dye and Jean Carnet.