Date/Time
Date(s) - 07/11/2020 - 07/31/2020
12:00 am
Location
Bowen Arts Center
Categories
SAVE THE EARTH  Don't toss it – make art!     – Sara Lindkrantz, Jasper, Georgia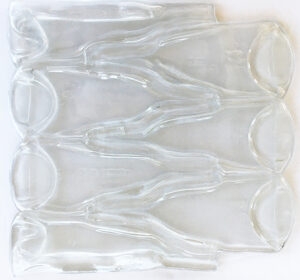 This juried show is the inspiration of a fabulous artist, Sara Lindkrantz of Jasper, who encouraged others to help Mother Earth and give new life to recyclables. Sara saw the value and beauty in everything. The sale of Sara's works will provide prize funds for this display. Enter your creation for show and sale.
Prize Awards: Sara Lindkrantz Best in Show: $500. Prizes for Adults: First $500, Second $200, Third $100. Awards for Students under 18: First $200, Second $100, Third $50. Theme: Don't toss it – make art! -Sara Lindkrantz. Spark interest on how to use waste materials! 
Enter up to three works – ALL ENTRIES ACCEPTED. Works must be original in concept, composition and execution by the artist. Any recycled material can show artistic flair – metal, plastic bags, old paint, broken furniture – for a collage, sculpture or wall hanging.  Build your work from used materials such as: recyclables, post-consumer materials (no foods or liquids), scraps, fiber, plastic, glass, metal, wood, old paint, tools, junk, old stuff, treasures, pipes, PVC or toys. Please nothing smelly.
DEADLINE TO ENTER has been rescheduled to July 2, 2020. Exhibit runs July 11 to 31, 2020. Bring your entered works to the Bowen July 2, 3 and 7, 2020 during Bowen business hours (Tues-Fri 10-4). The Opening Awards will be held Saturday, July 11 from 1-3pm. At end of show, pick up works August 1,4 or 5. Enter up to 3 works. Fee for adults is $10 per entry. Fee for Students under 18 is free.
Send image of work(s) and entry form to director@bowenarts.org. See below to pay online or you can mail your entry form and fee to The Bowen, PO Box 849, Dawsonville, GA 30534. Questions? Call 706.216.2787
Entry FORM is here Entry Juried ECO Art July
Bookings