Date/Time
Date(s) - 09/10/2019 - 12/19/2019
12:00 am
Location
Bowen Arts Center
Categories
The Bowen Center for the Arts is hosting their last show of this year – The Fall Juried Show. On display are 153 works by 65 artisans from all over North Georgia.  Over 165 attendees joined us for the Awards Reception November 8th.
This year's winners in the Art Category are Jim Fambrough of Dahlonega for Best in Show and Charles Baumracker of Cumming for Award of Merit. Honorable Mentions were awarded to Jim Fambrough of Dahlonega, Irene Klangos of Suches, Oscar Rayneri of Dahlonega, Gail Watson of Toccoa and 2 awards to Dan Tomberlin of Dawsonville. In the Photography Categoray, winners are Gail Mitchell of Atlanta for Best in Show and Linda Nixon, Sharpsburg for Award of Merit. Honorable Mentions were awarded to Gail Mitchel, Atlanta, Dean Kelley, Jasper and Jan Connell of Dawsonville.
Our art judge was Mikki Root Dillon from Lilburn, Georgia. Mikki is semi-retired and is fluent in all medias of art. She is a member of numerous artistic societies and has accumulated many awards since beginning in 1989.
Colt Mahana of Dahlonega, Georgia, was the Photo Judge. Colt is an instructor at UNG's continuing education center and shoots professionally as a portrait and event photographer.
The following is a list of artists and photographers on display. Atlanta: Harriet Dye, Clay Fisher, Gail Mitchell |  Auburn: Andrea Carrasco | Ball Ground: Henry Patton | Canton: David Ferguson, Bob Kelley | Cleveland: Rebecca Portwood | Cumming: Charles Baumrucker, Sarah Curtis | Dahlonega: Phyllis Ellis, Jim Fambrough, Carol Kennedy, Randall Pinson, Oscar Rayneri, David Robertson, Lynn Satterfield, Carol Vey | Dawsonville: Patricia Bowden, Jan Connell, Elizabeth Ann Dalton, Jim Eaton, Michelle Wittmer Grabowski, Tara Hardwick, Carol Kinzie, Dick Kinzie, Bryn McLeod, Kathy Pate, Tom Reed, Bill Rudrow, Susana Sandefur, Jenny Schneider, Dan Tomberlin  | Decatur: Cheryl Tarr | Demorest: Steve Paige | Duluth: Sandra Lamar | Fayetteville: Susan Perry | Flowery Branch: Mary Andrea Prieto, Robert Richardon | Gainesville: Ann Alexander, Jack Anthony, Jill Haack, Ellen Minion, Krys Pettit, Cynthia Todd  | Hapeville: Marla Puziss | Jasper: Gidge Dady, Kathleen Gill, Dean Kelley, June Lewis, Randy Lewis, Lynn Mayes, Allen Quandee, Carol Scheder | Loganville: Susan Perz | Marble Hill: Steve Carlisle | Naples, Florida: Jack Cane |  Sharpsburg: Linda Nixon | Suches:  Irene Klangos | Suwanee: Cynthia Affolder Cynthia Holden | Toccoa: Gail Watson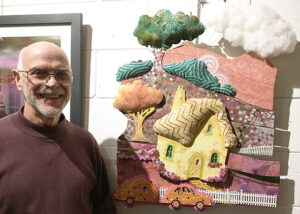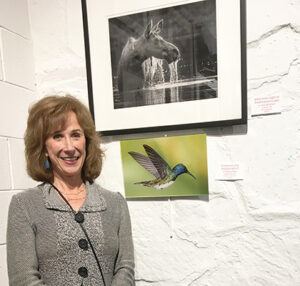 Exhibit and reception are free and open to the public. We are honored to have a multitude of the arts to draw on here in North Georgia. Thank you to all our wonderful artists who participate and support The Bowen with their generous talents! 
Bookings
Bookings are closed for this event.