Date/Time
Date(s) - 10/13/2021
10:00 am - 4:00 pm
Location
The Bowen Center for the Arts
Categories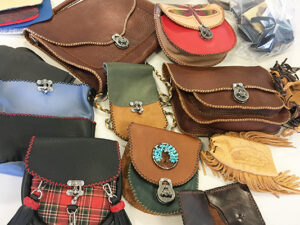 Join us at the Bowen for another great class with Tom that is fun and easy. Learn how to tool and combine leathers to create a work of art. Tom will walk you through this easy and fun process and will have a new skill and understanding of leatherwork when you're done!
You will have time to make a leather shoulder bag (large project) of your choice or choose any TWO from the following small projects: Leather belt, passport wallet, journal, phone pouch with braided strap, drawstring pouch, instrument strap, ladies' wallet, clutch purse, and more. Depending on the project you will be able to learn techniques of cutting leather and stitching styles. If desired, you can learn how to use a wood burning tool to inscribe a design directly on to the leather and then colorize it.
Be sure to indicate which project you want to work on when you register. Please email director@bowenarts.org with the item you wish to make. All leathers, materials, tools, and instructions are provided, along with templates. No artistic ability is necessary, nor is any previous leather working experience. The class typically runs from 10am to 4pm or whenever you are finished with your piece. You do not need to bring anything except lunch, enthusiasm, and your desire to make something beautiful!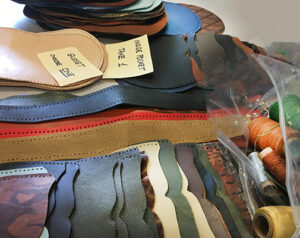 Tom Slavicek is known throughout North Georgia for his fine leatherwork. He will help you through every step of the process. At the end of the class, you will walk out with beautiful, real leather items for yourself or as a gift!  Class is 3 hours of pure fun to see how your creation comes together into a useful product for everyday.
And the class cost is a fraction of what you would pay for this unique gift – only $68.00 for a small project or $88 if you wish to produce a larger size item such as a purse.
SIGN UP TODAY!  Feel free to contact us with any questions 706.216.2787or email director@bowenarts.org.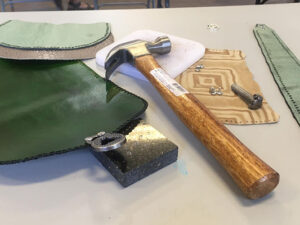 Bookings