Date/Time
Date(s) - 11/04/2020 - 12/11/2020
12:00 am
Location
Bowen Arts Center
Categories
Join us for this wonderful juried art exhibit!  This exhibit features works under $150 of all media, sizes and shapes for holiday gift shoppers! Give the joy of original art to family and friends. Enjoy the wide open gallery to view almost 80 works for sale.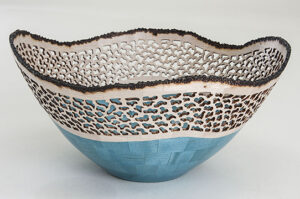 Awards have been chosen!  First Place goes to Allen Quandee of Jasper for his intricate turquoise & natural wood creation Natural Edge Segmented Bowl, Second Place goes to Evalyn Mayes of Big Canoe for her almost abstract, whimsical oil landscape #271, Third Place goes to Tom Reed of Dawsonville for his deep fascinating photo on metal Jekyll Island, Fourth Place goes to Dietrich Hoecht of Clayton for his industrious, beautiful sterling metalwork Rubik Choker. Honorable Mentions went to: Godwin Kou of Alpharetta for his tiny, detailed watercolor painted on a leaf Fair Cranes, Dru Stowers of Dawsonville for her blue rushing waters plein air oil Edge of the World, Cynthia C. Todd of Gainesville for her precise and awesome photo of a cardinal in action Fandango, Lance Huthwaite of Dawsonville for his deep, cold photo of Alaska Resting Mists. Thank you to all the participating artists! 
You can safely view this wonderful and huge display at The Bowen Center for the Arts. Come view all these accepted works from 25 talented artists from 12 cities as listed below.
Alpharetta: Godwin Kou
Atlanta:  Veronique Ivanovic
Blairsville: Deborah Larsen
Clarksville: Ken Selzer
Clayton:  Dietrich Hoecht
Cumming: Bert Grant, Gary Heffelfinger
Dahlonega:  Jim Fambrough, Donna Howard
Dawsonville:  Jason Fitzpatrick, Lance Huthwaite, Margaret Looney, Tom Reed, Dru Stowers
Gainesville:  Meg Barclay, Constance Gerdts, Jill Haack, Frank McKay, Cynthia Todd
Hapeville: Marla Puziss
Jasper: Gidge Dady, Ryan Johnson, Evalyn Mayes, Allen Quandee
Toccoa:  Gail Watson
Come see these incredible works now until December 11, 2020 only at the Bowen!
The Bowen is also featuring artists selling their handmade works for even more gift opportunities. Buy local, unique gifts for everyone on your shopping list! NEW gallery days are Thursdays to Saturdays continuing to December 12, 2020. For our Bowen Marketplace, the Gallery Hours are Thursdays 11am-3pm and Fridays and Saturdays from 10am-4pm.