Date/Time
Date(s) - 08/06/2021 - 12/31/2021
12:00 am
Location
The Bowen Center for the Arts
Categories
Please help support the Bowen Center for the Arts by joining us as a sponsor! Since 2000, the Bowen Center for the Arts has become one of the most active community art centers in Georgia, and SPONSORS are what helped shape this center into the exciting gem that it is today! ENJOY BENEFITS AS WE MARKET YOUR SUPPORT!  Levels above $350 include tickets to our annual ARTFUL CORK wine tasting event scheduled for October 28, 2021. Don't miss this opportunity to become a patron of one of the most popular art centers in Georgia!
SPONSOR BENEFITS are listed in this form -> 2021 FORM SponsorLevels.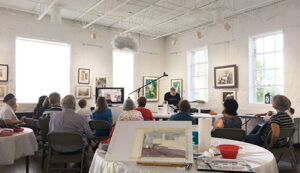 Through sponsors like you, The Bowen Center for the Arts can continue to bring an array of cultural events such as fine art exhibits, concerts, workshops for all ages, summer camps, scholarships, and so much more!  The Bowen Center for the Arts is a 501(c) (3) nonprofit organization. Your donation is tax deductible.  We look forward  to showcasing your generous sponsorship to the North Georgia community. Our list of Sponsors is proudly displayed in the Bowen, on our website, social media, advertisements, many member communications and e-blasts, as well as the event programs.
Thank you for your generous consideration to support the Arts for all those in our community and beyond. Feel free to contact us for assistance. Stop in today to donate at the Bowen through credit card, check or cash OR Use the online pay below via PayPal. You can also simply mail your check made out to the Bowen, at PO Box 849, Dawsonville, GA 30534. THANK YOU FOR SUPPORTING THE ARTS!
Bookings